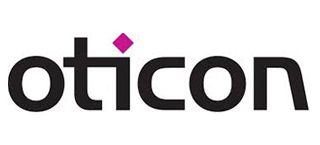 The amazing OTICON OPN 'Made for iPhone' hearing aid.
In reality, this is quite difficult to source for a sensible price.
We have supported this innovative hearing aid from its launch in late 2017. As such, we are conversant with its technology and fitting protocol. We are currently running version 5.0. Furthermore, you can test this 64-channel device at home, for free.
*Choose from the following styles:
Mini RITE – the smallest form.
RITE 312T – slightly larger, with a T-Coil function added.
Power BTE – a more powerful version.
and benefit from:
– 5 years' warranty
– 5 years' branch after care
Add-ons;
– 5 years' free batteries £100
– 5 years' home visits** £200
Our offer means we'll include the crystal-clear Dolby Sound TV ADAPTOR 3.0 which will stream your TV sound straight into your ears and you still get our wonderful FREE TRIAL before deciding as well!
Get in touch to see one of our partners.
** 1 per year. In our service area. T&Cs apply.