[vc_row type="in_container" full_screen_row_position="middle" scene_position="center" text_color="dark" text_align="left" overlay_strength="0.3″ shape_divider_position="bottom"][vc_column column_padding="no-extra-padding" column_padding_position="all" background_color_opacity="1″ background_hover_color_opacity="1″ column_shadow="none" column_border_radius="none" width="1/1″ tablet_text_alignment="default" phone_text_alignment="default" column_border_width="none" column_border_style="solid"][vc_column_text]The main issue for TV listening when you have a hearing problem, is the distance from you to the TV.
The easiest and most cost effective way to solve this is to purchase a good quality Bluetooth transmitter. This one will be fine and costs £49.99.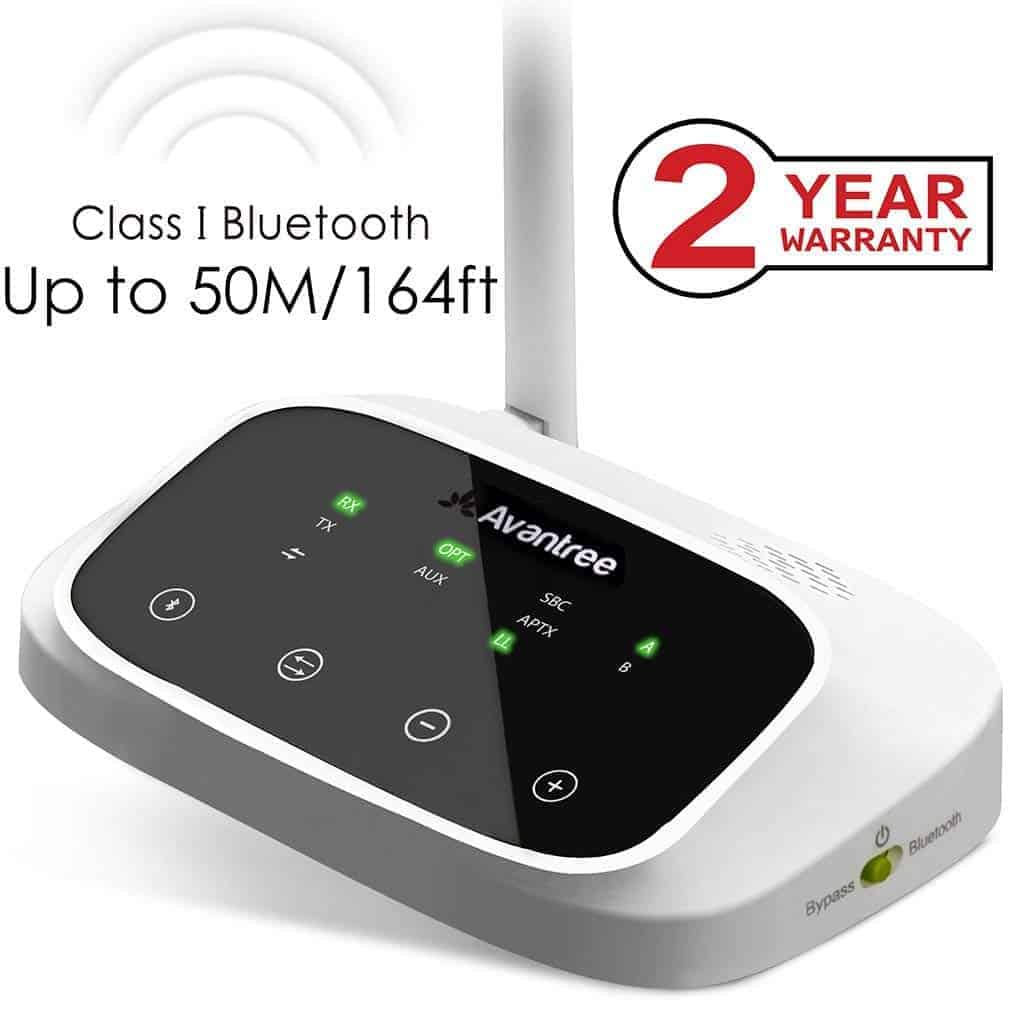 And a powerful Bluetooth speaker. This one is a retro design and has easy 'knob' controls, including bass and treble. It costs £69.99.
You connect the transmitter to the TV. It needs a power source as well. The speaker would be positioned right next to your armchair (it needs a power source). The two devices are 'paired', and then your TV sound problems will be fixed!
If you are our patient, we can help set up this system for you.[/vc_column_text][/vc_column][/vc_row]