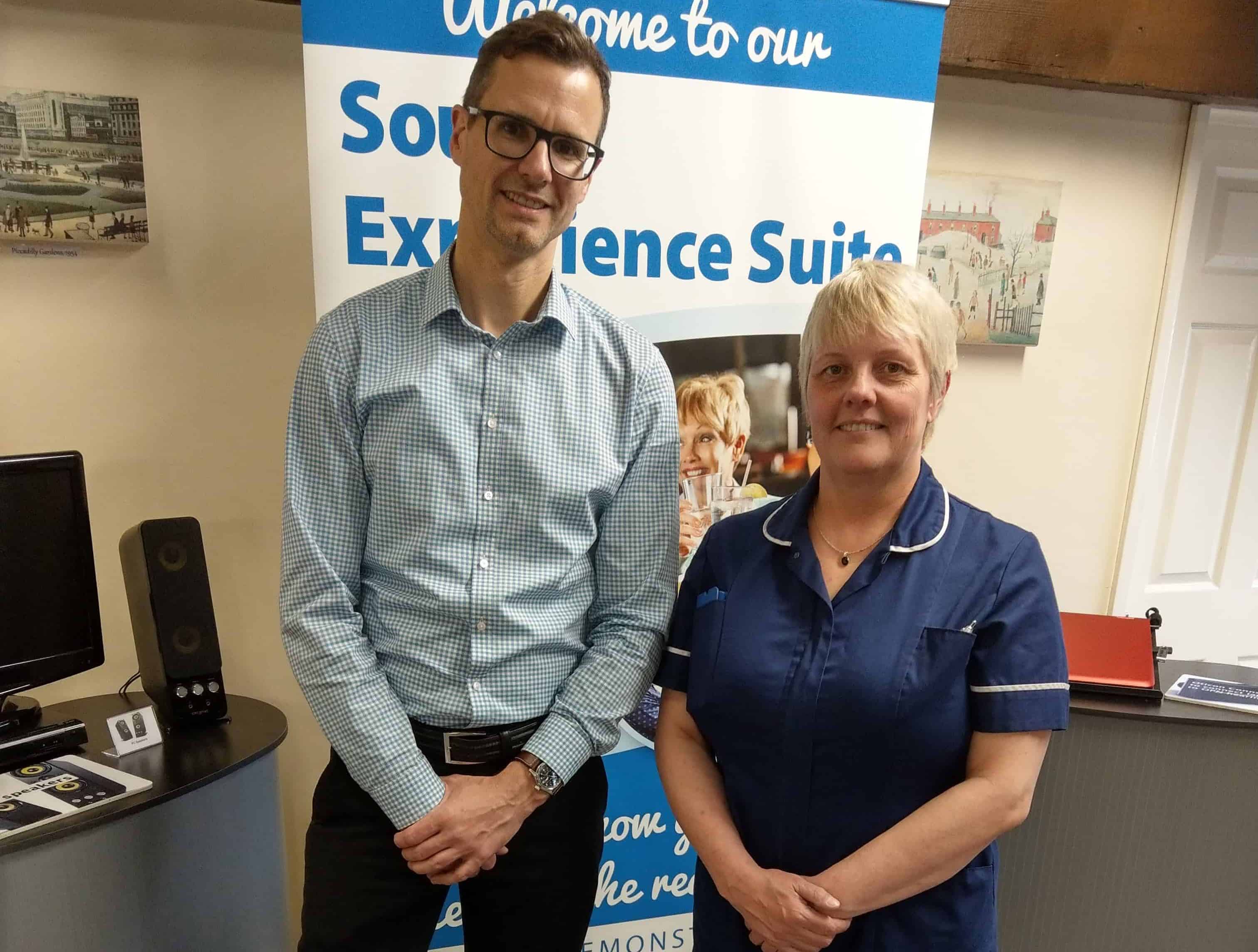 HEARING TESTS / HEARING AID TRIALS
Without going into too much detail, our partners are vastly experienced hearing aid audiologists who are liberated from the constraints of deciding which hearing is best for you too quickly, through our free trial process. The truth is, that is impossible to know this fact, without getting to know you very well indeed. We believe this can be best achieved by visiting an Independent Practice such as ours; and choosing one that offers a genuine free trial.
MICRO-SUCTION
We are finding that there is an increasing interest in ear wax removal by micro-suction and we are skilled in this procedure and have recruited a number of NHS trained colleagues to help. So, pictured above is Gill, an Advanced Nurse Practitioner in charge of awareness about this procedure. We are recruiting skilled, caring staff right now to increase our coverage. At the moment, we are in NOTTINGHAMSHIRE, ALL OF YORKSHIRE, EAST LANCASHIRE and GREATER MANCHESTER.
HEARING AID BATTERIES
Our sister company www.hearingaidparts.co.uk provides all manner of hearing aid consumables and difficult-to-find spare parts for older hearing aids.
AFTERCARE PACKAGES FOR HEARING AIDS OBTAINED ELSEWHERE
We are able to offer special service contract packages to anyone whom may have moved away from or become disenfranchised with their original supplier. You can be assured we will do all we can so that you can get the most from your hearing aids from both a performance and lifespan perspective.
If you would like to discuss your requirements then please get in touch: 0115 857 2900