About The Nottingham Hearing Practice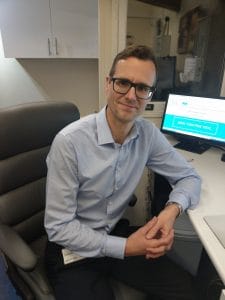 At the Nottingham Hearing Practice, we have a wealth of experience, clinical excellence and a great deal of passion for our chosen career path. Our 3 Audiologists are partners, so you will not be dealing with a large national chain with employees.
We undertake comprehensive diagnostic hearing assessments and hearing aid evaluations so you have complete assurance in your results and the recommendations made. An appointment at the Nottingham Hearing Practice will take around 90 minutes.
In order to ensure the appropriate recommendations are made, it is important that when we assess your hearing we truly understand how your hearing affects you. Sometimes a hearing impairment could simply be caused by a build-up of wax and if this is the case we can advise on its removal.
Holistic fitting method
If hearing impairment is established, your Audiologist will provide information about the latest intelligent and connected hearing aids stocked by the Nottingham Hearing Practice.
We provide hearing devices from the principal hearing aid manufacturers, such as Phonak & Oticon in a range of styles. So, that means we can ensure we find the best solution for you. At this point, we differ from other providers, as we are able to fit you with instruments immediately. We then allow you the opportunity to try them free of charge, for a week or two. Of course, we'll make sure the hearing aids are programmed to your hearing loss and give you a basic orientation on how to use your new hearing aids. After a few days, you may well realise you need some adjustments, but we will be on hand to help. When you return for your next appointment, we can adjust the hearing aids to ensure they are working as well as possible for you. This may be a process that is repeated a few times.
That's the beauty of our free trials
It is important to realise that succeeding with your hearing aids is not just about the aids themselves. The fine tuning, motivational advice and ongoing support we provide is equally as important. It is advisable to attend your hearing consultation with a family member or friend. They may be able to give a greater insight into your lifestyle and the problems they believe you encounter. They will also make it easier for you to understand the improvement hearing instruments will make and provide you with support for any decisions. So get in touch and we'll get started.
Come along and see us at Beeston, Nottingham. We also offer home visits across the Midlands, including Derby, Ashbourne, Mansfield, Newark, Southwell, West Bridgford, Loughborough. We are your first choice for Hearing Aids in Nottingham.